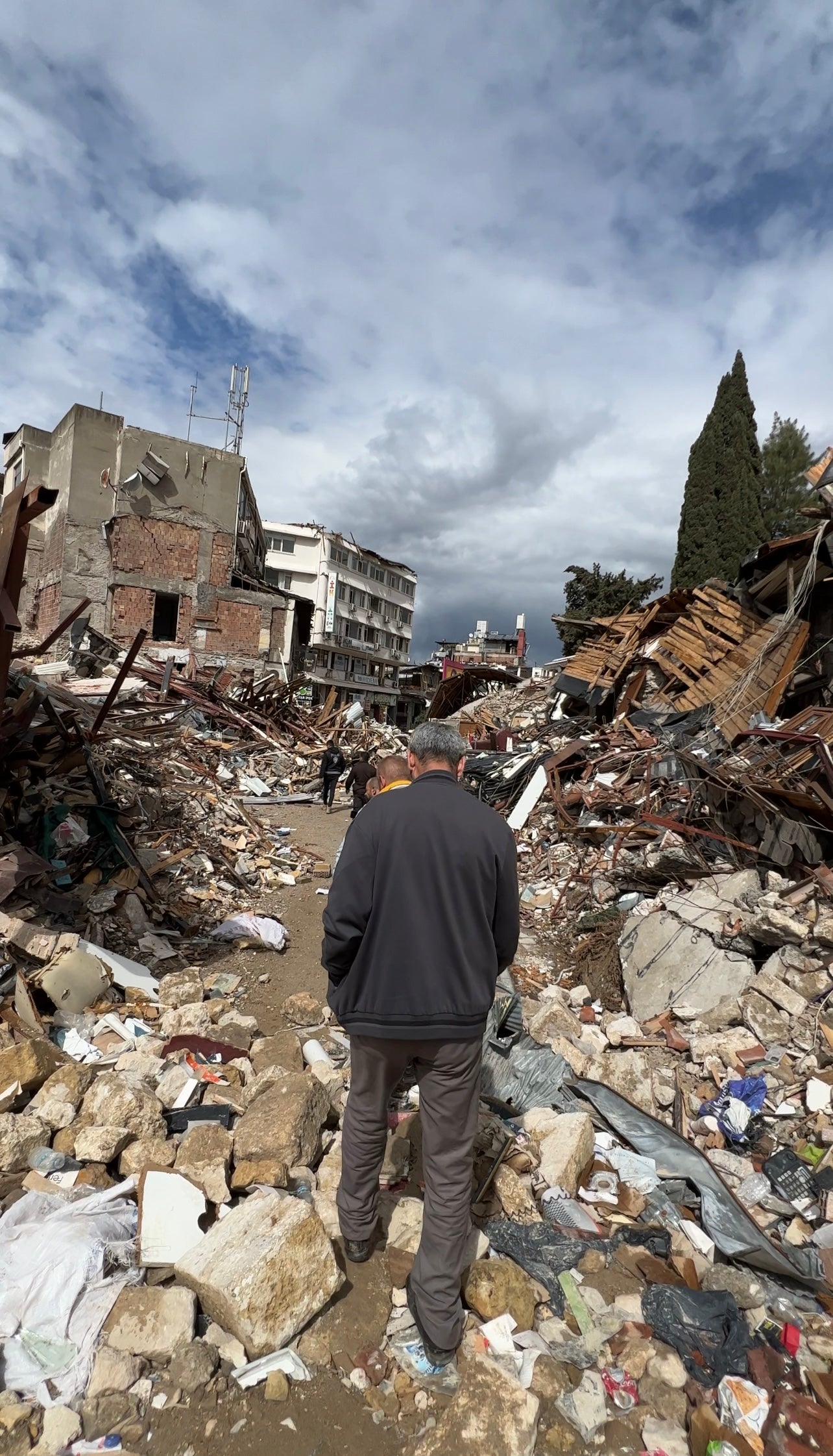 2023 Turkey / Syria Earthquake
In February 2023, earthquakes of magnitude 7.8, 7.6 and 6.4 - strongest worldwide since 1939 hit Southern Turkey and Northern Syria.
Over 500.000 buildings collapsed or were heavily damaged including our studio and according to the WHO, 14 million people are in need of assistance including our artisans, family & friends. While the official death toll is 54.000 - estimated of the real number is feared to be much higher.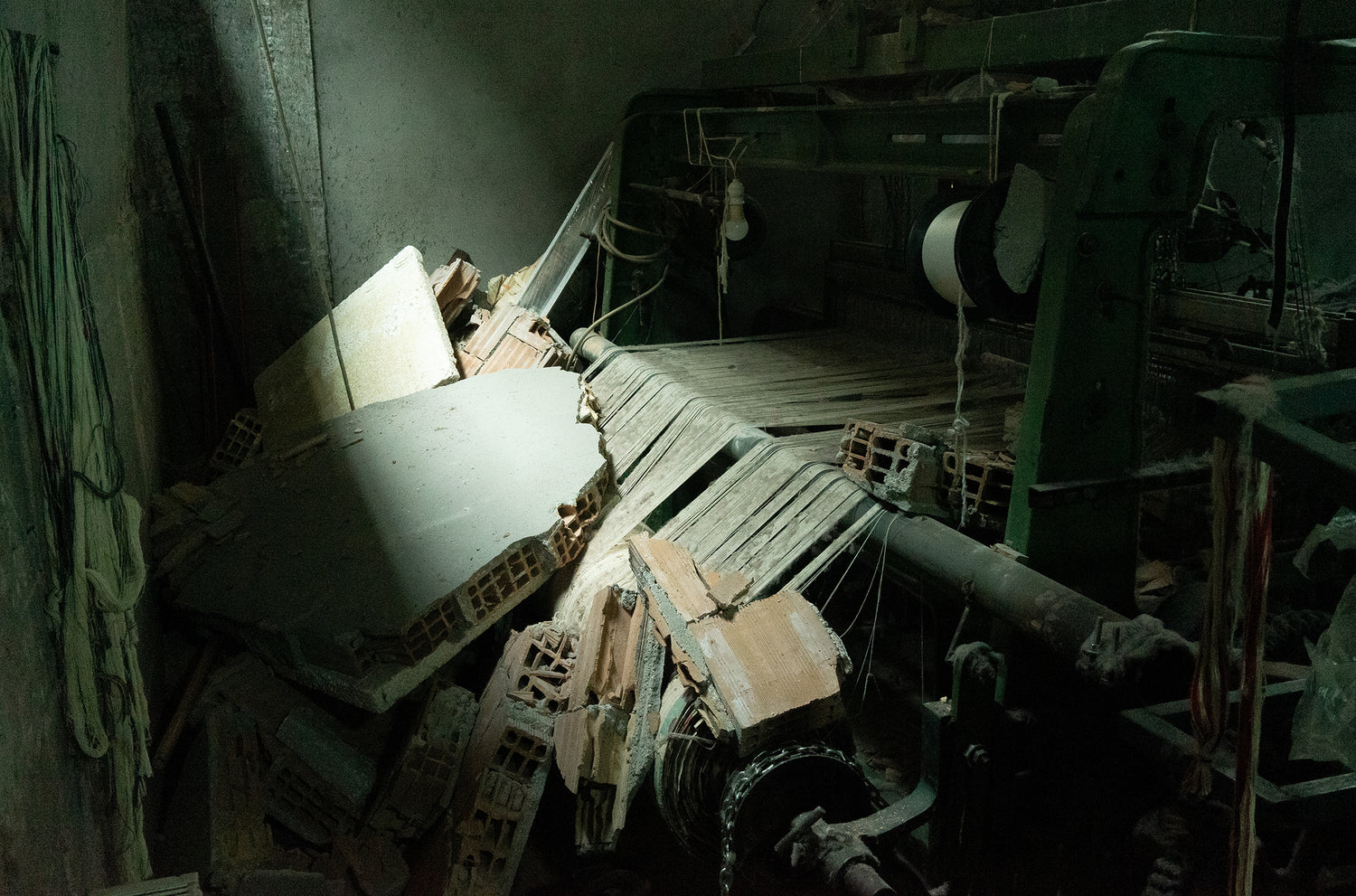 Our Studio
We lost the lives of some of our dear weavers and tailors and members of their family in the tragedy, others have sustained long-term injuries and all have lost their homes.
Our studio was highly damaged and was marked by the officials as to be demolished while our storage area was completely collapsed.
We have lost most of our looms and most of our stock was covered in the rubble or destroyed.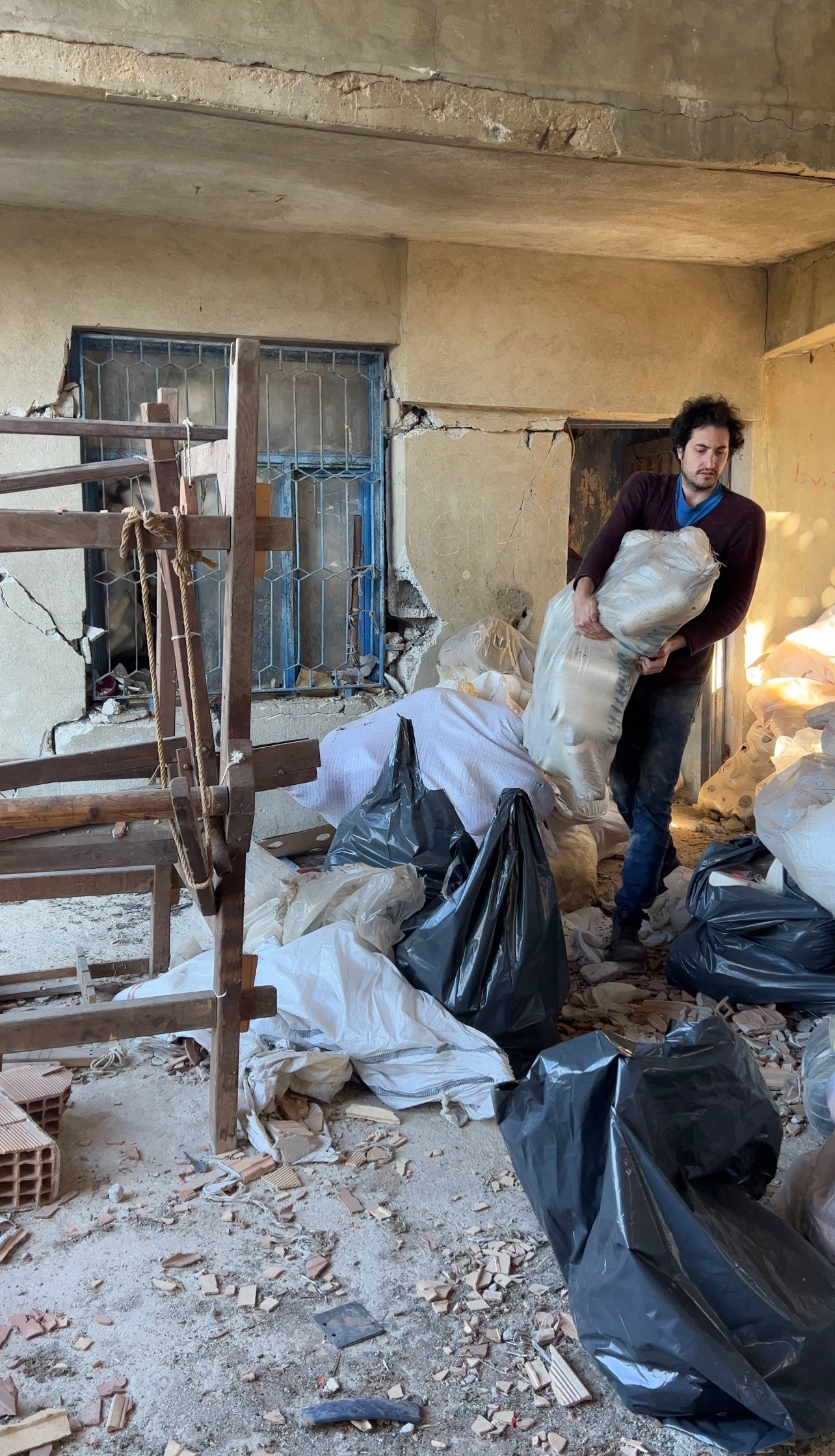 Recovery
Rebuilding lives involves addressing severe financial, physical and emotional challenges.
We have been standing next to our partners physically and saving their material from the highly damaged buildings on the verge of collapse.
Our artisans repaired some of the century old looms and we have successfully moved them to a safe temporary location to be able to accept business deals to both support them to survive and to rebuild the studio in a new location.
Container Houses
Considering the size of the area being as big as the UK and terrible weather conditions going down till -6 celsius, immediate help was short and many people were left to their own, trying to survive these difficulties while digging the rubbles to find their loved ones.
Our team has taken the first flight available and are present on the ground since day one, providing dire necessities for survival such as tents, heaters and generators.
After just a few weeks, together with The Obakki Foundation, we have raised above 55.000 dollars and provided container houses for many families as this was the long term solution needed in the area.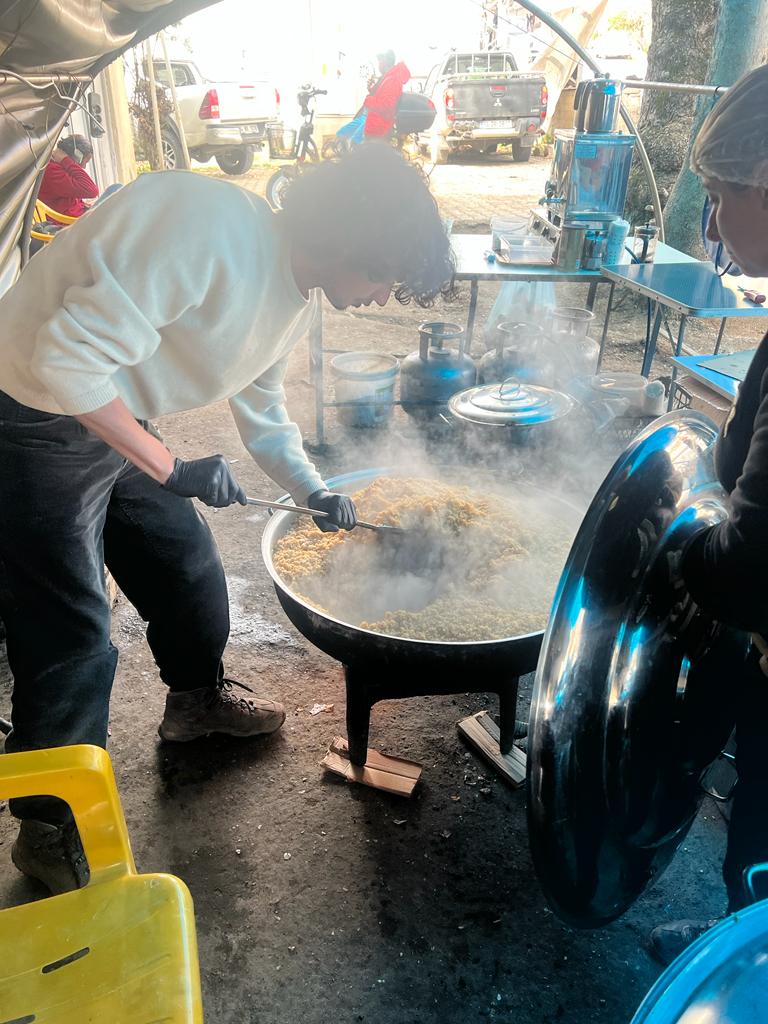 Food Distribution
Food supplies fell short after the earthquake and with part of the fund we have raised, we have invested in mobile kitchens along with personally being present in the preparation process.
We have provided ingredients to these kitchens brought daily from the closest city standing Adana (200 km away) along with gas stoves that were one of the biggest necessities.
Along with food, water supplies were also short as there were too many dead bodies and water sources were at the risk of water borne diseases such as cholera.
For more than a month, we have provided food & water for 2300 people daily.
Supporting the small economies by reinvesting, keeping this century old tradition alive and helping the area to stand up again.
Our artisan community has been spinning, weaving and tailoring for over a hundred years and is the primary source of income for 60 contributors and their close families totalling nearly 200 individuals.
We are giving back to our artisans and the wider local community access to basic necessities and a way to support themselves in the face of this terrible tragedy.
Our long term goals include providing education for children that are now relocated to other cities temporarily, growing our operations and involving as many people as possible to create a wider circular economy, being present to make everyone feel as much normalcy as possible and keeping a century old tradition alive.
Both as individuals behind the brand and as Mizar & Alcor, we are fully dedicated and will be standing in solidarity with everyone who are affacted by this tragedy.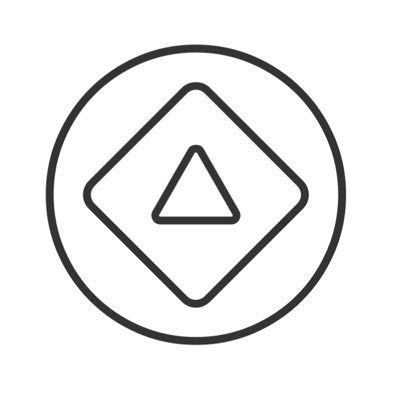 The Obakki Foundation
The Obakki Foundation have been with us on the ground since day one and since then, they have dedicated themselves completely to support rebuilding the area.
We have been in touch daily raising funds, taking decisions together and using all our networks to do as much as we can both financially and physically.
We are grateful to have Treana Peake and her team standing with us and with everyone who were affected by this tragedy.